[google-translator]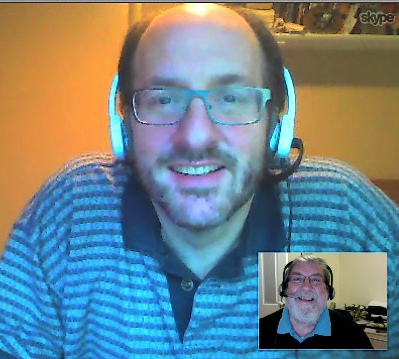 The more I share with Ken Spero about immersive learning and building e-simulations, the more I am convinced that the creative hard work end of building these powerful learning objects happens before anyone starts using any sort of software. This is the second of three podcast episodes we are doing to lay the pedagogical foundations and practical guidelines to help learning designers and teachers build Immersive Learning Micro Simulations (ILMS).  Following on from the seven "
Benefits of Scenario-Based Learning … the New Instructional Design
" Ken highlighted in our first episode, I asked him about how we can identify the lessons from experience and build them into learning opportunities. We discussed how to capture experience and three components of experience design – consequences, narrative feedback and the scorecard.
We explored where to start building a scenario and Ken unpacks the seven basic building blocks of good experience design
Learning objectives: how objectives tie to the scorecard what we are trying to capture in the scenarios
Settings: From the boundaries, we need to create the setting.  Ken visits the dynamics of reality TV and how people respond.
Characters: we talk about stakeholders
Plot: What is the story driven by the experience. Ken describes the plot as an apprenticeship in 30-45 minutes and interesting perspective.
Scorecard: Ken explains this important part of experience design. He introduces the idea of learned helplessness and suggests we have forgotten how to win
Decision Alternatives: We discuss the importance of building important decision alternatives and how they help the learner to critically think.
Branching: This links the choices and propels the story.
The next question exploded into a really important discussion which we realized was the making of it's own episode. It was about how to build collaboration into the modules and then manage that process.
The final subject for this episode was about moving beyond the decision tree. Ken surprised me by saying that when designing simulations, the decision tree becomes a key stumbling block and often leads to a poor result.  This was an important "ah aha" for me as I thought it was an integral step in planning the story.  Listen to how he explains it can be avoided and please ask any questions in the comment area below and Ken will answer them.
In the next podcast episode with Ken we will talk about how you can get started developing a Simulation. We will give you a six step practical framework and provide a Job Aid for Scenario and Simulation Authoring, which will be very helpful in managing your experience design projects.  Please subscribe and check it out when published.
Also you will learn much from the YouTube embedded webcast below. It is a recording of a webinar Ken gave recently called "Why Smart People Make Not Smart Decisions". In it Ken speaks about critical thinking and two ends of a spectrum "mindfulness and mindlessness" and how scenarios encourage mindfulness.
Podcast Episode:
Online Resources
Scenario-Based E-Learning: Ken Spero, ASTD INFOline series Oct 2012
Allan's comment: This is a 16 pg. booklet published by ASTD targeted at and priced for the corporate marketplace. It sells for U$25.00. Ken mentioned a one off entry.  I was not able to check that for when I went to this

search page

, I visited a different one of the results and am now locked out.  Please take care on your first visit if you want to see the book
Learning's Hierarchy of Tools: Addressing Transactional Need Through Experiential Simulation: In

this article

Ken talks about a model he calls "Learning's Hierarchy of Tools  and models it on Maslow's Hierarchy of Needs … well worth a read
Three Keys to Designing Good Scenarios: This is a

short article

but touches on three important tips for designing good scenarios
ASTD Philadelphia E-Learning SIG Presentation Capturing and Deploying Experience Through Simulations with Ken Spero:  This was

a presentation

Ken made at the ASTD in Philadelphia on Thu Sept 20th 2012. There are a good set of PowerPoint slides here for downloading.