Allan received notification of being chosen for the award on 2nd November 2011.

Letter of Notification:
From Prof. Pascale Quester Deputy Vice-Chancellor and Vice-President (Academic)
Complete Document:
Download
or
Read Online
The Teaching Awards and Grants Committee was very impressed by your years of commitment to supporting the teaching staff at the University of Adelaide to achieve positive student learning outcomes, Your innovative and passionate approach to the development and implementation of varied media teaching tools is clearly respected by both local and international colleagues, You are to be commended for your contribution to the University.

Prof. Pascale Quester
Documents which were submitted to the University of Adelaide Committee to apply for the Award for Excellence in Supporting the Student Experience

I
was Allan's line manager for 8 years when I was the Director for the CLPD. Allan is able to convert technological innovations into effective learning experiences for students. It is not just the shallow use of technology to smarten up traditional teaching methods; it is a genuine redesign of the learning activities so that students are able to develop deep and meaningful capabilities that can be applied to future learning opportunities.

Prof. Geoff Crisp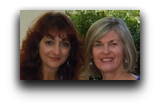 Reference:
From Ms Sophie Karanicolas & Ms Cathy Snelling.
Complete Document:
Download
or
Read Online
Allan's innovations have enabled us to develop teaching methodologies that have bridged the issue of equity and accessibility. He strategically encouraged us to develop interactive learning modules (ILMs) that have enabled all students, in a diverse cohort like ours, to learn in a way and time that suits them. These modules prepare students regardless of their social, educational and/or work backgrounds to come to class equipped with the same level of pre-existing knowledge and skills sets to promote a student constructed active learning paradigm. These ILMs have transformed the way we teach and the way our students prefer to learn. Over the years, and under Allan's constant guidance, our ILMs have developed into multi media interactive packages that have changed the way our students engage with us, their peers and the discipline of oral health.

Sophie Karanicolas and Cathy Snelling
Error : You must not have any spaces in your Teleport Key
[allaneportfolio]
Allan Carrington has been awarded the 2012 Office of Learning and Teaching (OLT) Australian Citation for Outstanding Contributions to Student Learning. His citation read: "For sustained commitment to inspiring, challenging and mentoring academics to teach with activity-centric pedagogies and the latest learning technologies, to enrich the student experience." He is also winner of the 2011 University of Adelaide Award for Excellence in Support of the Student Experience. This website was developed to support these applications and is now his ePortfolio.
Since 2003 Allan has been a Learning Designer with the eLearning Development Team supporting the university faculty.