If that were said at MACWORLD San Francisco USA, 50,000 people would scream and shout almost uncontrollably. Steve Jobs would be about to release a game-changing device like the iPhone or iPad – he was famous for leaving the best to last. Mine is not that exciting. I started this application not sure if I should really go for this award, but as I gathered the parts to my journey and story, I realised how valuable a personal exercise this was and the hope of getting the award increased and now I'm excited about the possibility.

Of course Mark Jaksa also has one more thing: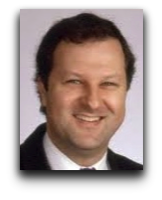 "Allan is a not-so-small, big-hearted, generous and enthusiastic plutonium atom making a huge and positive contribution to the learning and teaching space at this university. It would be an injustice to ignore his contribution".

Mark Jaksa
It is up to you as a committee to assess the justice in my application, but whatever the result I will go on sharing the message of this YouTube video. I reflect on it's message regularly and it still inspires after hundreds of viewings. I embed this video into as many presentations as possible and hope this is my legacy to the teaching faculty, and of course indirectly to the students, at the University of Adelaide.

My "one more thing" is my hope that I am remembered as one of those crazy ones.
PLEASE GIVE ME FEEDBACK

Thank you for taking time to explore my journey as told on this website. I would appreciate any constructive feedback you would like to give. There is always a better way. Also if anything on this website aroused your curiosity and you would like to talk further, please use the "Let's Collaborate" buttons on most pages and complete the provided form ... regards Allan