Do I reach my objectives?
My objectives as a learning designer are to introduce teaching staff to best practice and help them explore pedagogies and technologies to give students the best learning experience with the best possible outcomes. Assoc. Prof Mark Jaksa of the School of Civil Environmental and Mining Engineering thinks so and has said it this way: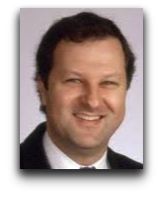 "Allan has effected enormous, positive systemic change at the University of Adelaide and one cannot overstate his immense contribution. I liken him to a plutonium atom, which sparks a nuclear chain reaction. From his energy, enthusiasm and considerable expertise emanates the encouragement for others to explore new learning and teaching paradigms and technologies. Allan gently encourages his 'disciples' to 'dip one's toe' into this technological pool or that pedagogical pool, with the guarantee that "the students will love you for it."

Mark Jaksa
Other teaching staff also bear witness to my involvement in their teaching awards, successful grant applications and exemplary SELTS, further testimony that I have achieved my goals.
Error : You must not have any spaces in your Teleport Key
[allaneportfolio]
Allan Carrington has been awarded the 2012 Office of Learning and Teaching (OLT) Australian Citation for Outstanding Contributions to Student Learning. His citation read: "For sustained commitment to inspiring, challenging and mentoring academics to teach with activity-centric pedagogies and the latest learning technologies, to enrich the student experience." He is also winner of the 2011 University of Adelaide Award for Excellence in Support of the Student Experience. This website was developed to support these applications and is now his ePortfolio.
Since 2003 Allan has been a Learning Designer with the eLearning Development Team supporting the university faculty.