The Home of the
Padagogy Wheel
W
ith the Padagogy Wheel Model, teachers have an at-hand reference that ties apps to specific learning outcomes directly connected to modern pedagogies and theories. They can easily sit with the wheel during lesson planning time to find tools that will best aid their students or use it during class time to extend or deepen learning towards a specific 21st century skill or content area.
This connection of theory, practice, and application makes the Padagogy Wheel an invaluable resource that should be on the wall of every classroom".

Matt Harris, Ed.D.
Past Chair of ISTE, EdTech Leader and Teacher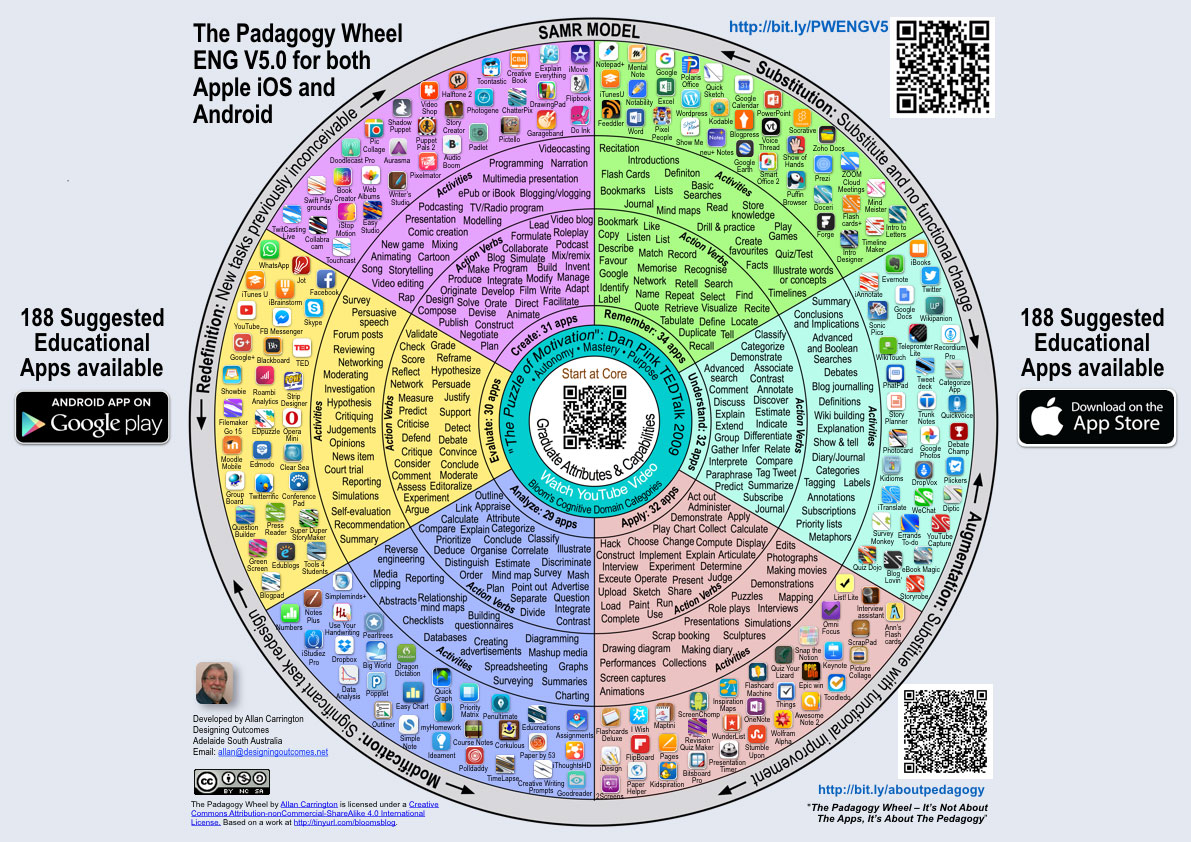 Announcing the English V5.0
Apps linked for Apple iOS to Web Previews then to your installed iTunes. For the Android apps are linked to Google Play. With help using the model and the selecting of apps. Please
visit the post
Versions for Both Apple and Android Platforms are Available
Download a PDF for Printing A2 Poster or Download PDF for Screen (150 URL links).
0
Our Blog page views in 2015
0
ENG Padagogy Wheel Posters downloaded
0
First languages published so far
0
Languages being translated in 2016
THE PADAGOGY WHEEL
FIRST LANGUAGE PROJECT